THIS IS THE CHEMISTRY IGCSE HOMEWORK PAGE
HOW TO PRESENT YOUR HOMEWORK 
FAILING TO COMPLETE ALL EXERCISES OR QUESTIONS IN THE ASSIGNMENT, WILL RESULT IN AN "I" (Incomplete) Which in the gradebook is equivalent to an "F"

If you are absent to an assignment, YOU should ask me or check on the HOMEWORK PAGE. 

You will have the same time you were absent to make up the work. (Example: if you were absent Monday and Wednesday (2 classes) you can pickup the homework on Friday and you will have until the next Thursday to give the work to me)

If you were absent to a TEST or QUIZ, you have to make it up on the NEXT WEDNESDAY after school. NO exceptions. You should get the arrangements to take the test on the MAKE UP DAY. 

Homework MUST be written in pen (Blue or black only)

Graphs & Charts MUST BE AS FOLLOWS

in graph paper

with LABELLED AXES AND UNITS

using ruler

they must be pasted on the homework page using only tape or glue (NO STAPLED GRAPHS WILL BE ACCEPTED)

Any LAB SETUP DIAGRAM showing a process must be done in COPY PAPER and PASTED into the lab report.

Homework with the WRONG TITLE or WITHOUT TITLE will NOT BE GRADED.

HOMEWORK WITH NO NAME WILL BE PLACED IN THE NO-NAME BINDER AND IT WILL NOT BE GRADED.  
FOURTH NINE WEEKS 
The following table has the activities you need to cover independently. each due date is specified. 
Title

Due Date

Concept

Activities

Reactivity of Metals

4/10-11

Reactivity of Metals
Extraction of Metals based on Reactivity

Q 8.16 – 8.20 pg 220
Q 1-2 pg 223
Pg 249 Q 3

Metals from Carbon Reduction

4/17-18

Iron
Steel
Rust Prevention
Zinc extraction
Copper extraction

Q 9.1 – 9.8 pg 233
 Pg 249 Q 4-6

 

Extraction of metals by electrolysis

4/24-25

Extraction of aluminum ore
Electrolysis of Bauxite
The use of Cryolite
Anodizing aluminum
Electroplating and Refining copper

Q 9.9 – 9-13
Pg 249 Q 7

Sulfur, Nitrogen and Chlorine compounds

5/1-2

Read  chapter 16 of the green book  (Pages 232 and on)
Answer the questions at the end of sections 16-1 to 16.5

Lime and its compounds

Industry Environmental and economic Costs

5/8-9

Limestone, Quick Lime, Slaked lime, lime water

Q 9.27 – 9-31
Pg 248 Q 1,2
Answer the questions at the end of sections 16-9
---
Guys, I have to test (FSA) Monday and Tuesday. 
You will be working with the book, if you are not testing.
If you are testing, you need to complete the assignment as HOMEWORK
You need to report to MY room 

       We will have the CULMINATING EXAM TEST on WEDNESDAY -  THURSDAY       
---
---
DUE DATE 4/22-23
Electrochemistry LAB REPORT in PRINTED PAGES GIVEN BY ME. 
If you want to print a copy, or you lost it, print it from HERE
---
4/16-17 ACIDS TEST (1/2 HOUR ONLY) - acids, bases, salts and gases recognition. 
Electrochemistry Notes on Teacher's demo.
---
DUE DATE 4/12-4/15
---
DUE DATE 4/10 4/11
---
DUE DATE 4/8-4/9
THIS IS NOT HOMEWORK. THIS IS CLASSWORK TO BE COMPLETED WITH THE SUBSTITUTE TEACHER ON MONDAY-TUESDAY
---
DUE DATE 4/3 4/4
---
DUE DATE 4/1-4/2
---
DUE DATE 3/21 3/22
Read Chapter 11 (Green Book) and make an outline of each section. (At least 2 pages front and back) 
---
---
THIRD NINE WEEKS
---
---
STUDY FOR THE STOICHIOMETRY TEST ON 3/18-3/19
Stoichiometry test 
---
DUE DATE 3/14 3/15 (CLASWORK)
STOICHIOMETRY FINAL REVIEW WITH % YIELD AND LIMITING REACTANT (CLASSWORK)
---
HW DUE ON 3/14-3/15
Stoichiometry Exercises with Percent Yield and Limiting Reactant
---
DUE DATE 3/13 3/14
IGCSE IDEAL STOICHIOMETRY PROBLEMS
---
SOLUTIONS TEST on 3/5-3/6 
3/5 - 3/6 SPIRAL NOTEBOOK CHECK 
---
DUE DATE  3/1-3/4 
---
DUE DATE 2/27 2/28  
---
DUE DATE 2/27-28
POSSIBLE POP QUIZ ON SOLUTIONS! (SIMILAR TO QUIAS) 
---
DUE DATE 2/19 2/20 (Monday there is no school.
MOLES, EMPIRICAL FORMULA, MOLECULAR FORMULA, HYDRATES, PERCENT COMPOSITION TEST
IF YOU NEED TO REVIEW THE TOPICS, THERE ARE EXTRA EXERCISES IN EACH TOPIC UNDER HONORS
VIDEO: Percent Composition 1
VIDEO: Percent Composition 2
VIDEO: empirical Formula
 VIDEO: Molecular Formula
The mole Videos
---
DUE DATE 2/14 2-15
---
DUE DATE 2/12 2/13

LAB REPORT ON EMPIRICAL FORMULA OF A COMPOUND (Magnesium Chloride)
---
DUE DATE 2/08-2/11 (FRIDAY - MONDAY)
Print and bring for the lab data collection sheet - 

students with no data table will not participate in the lab. 

QUIA QUIZZES: THESE QUIZZES WILL BE ASSIGNMENT GRADES (HOMEWORK GRADES INSTEAD OF QUIZ GRADES)
---
DUE DATE: 2/6 2/7 (DAY OF THE CULMINATING EXAM - MAKE UP DAY ON FRIDAY 2/8)
---
DUE DATE 2/4 2/5 
EXERCISES: (HOMEWORK)  Mole, Molar Mass, Counting by Weighing, etc
---
DUE DATE 1/30 1/31 
---
PLEASE STUDY FOR THE TESTS ON 1/28 - 1/29 
answers for the study guide: click and scroll down for answers: 
answers for the exercises: click and scroll down for answers: 
ITEMS TO BE INCLUDED IN THE TEST: 
1) Classification of chemical reactions
2) balancing chemical equations
3) Naming compounds (from formula to name)
4) Naming compounds (from names to formulas)
5) Flame test lab (only for the elements we tested) - SEE BELOW TO REMEMBER THESE COLORS - YOU DO NOT NEED TO REMEMBER ALL OF THEM, ONLY THE ONES WE USED WHICH ARE LISTED BELOW:

lithium
sodium 
potassium
calcium
strontium
barium
copper

6) Classification of reactions types (the reactions we did in the lab and the outcome. F

or example:

which is the purpose of the MnO2 in the decomposition of H2O2? (think about why we put the black powder)

which is the color of the reaction between silver nitrate with barium chloride?

what color is the precipitate formed when lead (II) nitrate reacts with Potassium Iodide?

what is the gas released when magnesium reacts with acids. Review acids + metals = ?

what is the positive test for hydrogen gas

what is the positive test for oxygen gas

what type of oxide forms magnesium when burning? how can you verify this? (think about how the ph paper changed colors.

what type of oxide forms calcium carbonate when it decomposes? 

what happens with the mass of calcium carbonate when it is heated for more than 5 minutes? which gas is released?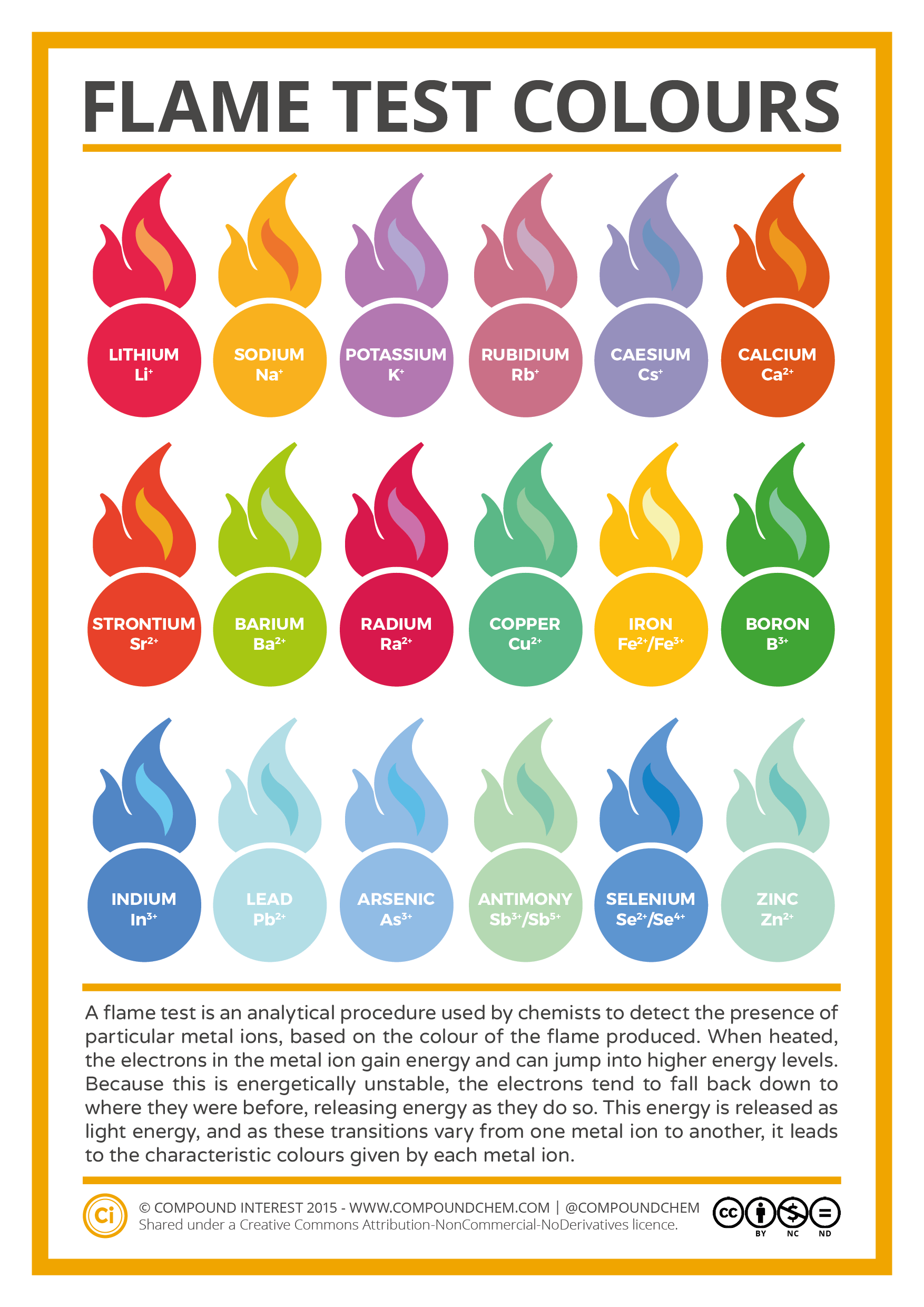 ---
---
CLASSWORK 01/22/19 AND 01/23/19 - HOMEWORK DUE DATE 1/24-25
THIS IS CLASSWORK WHICH WILL BE DONE ON A SEPARATE PAPER AND WILL BE COLLECTED BY THE SUBSTITUTE TEACHER. 
IT IS 

YOUR RESPONSIBILITY

 TO TURN ON THE WORK TO THE SUBSTITUTE TEACHER. - NO EXCUSES
LESSON PLAN FOR TUESDAY 1/22/19 - PRE AICE 
CLASSWORK
HOMEWORK
COMPLETE THE STUDY GUIDE: 
---
---
 

SECOND NINE WEEKS
---
PRINT THE LAB REPORT WORKSHEET FOR 1/16-1/17
---
DUE DATE 01/10/19 AND 01/11/19 
Presentation of the WATER FILTER VIDEO PROJECT (AT LEAST 3 LAB GRADES) 
You must present that day:  
YOUR PROTOTYPE

IN A SUITABLE PACKAGING

WITH THE LOGO OF YOUR COMPANY

AND A QR CODE outside the packaging that links to your video in YouTube. 



A VIDEO IN YouTube which WILL 

NOT OVERPASS 5 MINUTES

 and will include



Title of the project (

with the FIRST NAME ONLY of the authors and Last name initials

)

Materials (as captions)

Procedures (how to setup the prototype filter)

Data tables (how much volume you can filter in one hour)
complete setup (explaining in the video how the filter works
conclusions.

(which household activities can be done using your filtered water?)
which improvements could you do to your prototype in future investigations?
which are the compounds or substances that passed through your filter and do not make it suitable for drinking? 
how could you resolve this problem?

You can add bloopers at the end of the video. 

  
---
DUE DATE 12/20-12/21/18  
PRINT THE FOLLOWING WORKSHEET FOR THE 
CLASSIFICATION OF CHEMICAL REACTIONS LAB   
---
DUE DATE  12/18-12/19/18   
BONDING TEST 
FINAL REVIEW AND EXERCISES OF BONDING, NAMING AND LEWIS STRUCTURES (1/2 HOUR)  
THE TEST WILL INCLUDE 
Classify a substance as IONIC or COVALENT based on the physical properties.
Characteristics of a giant covalent structures
characteristics of a metal bond
Characteristics of an ionic bond (see your notes)
Characteristics of a covalent bond (see notes)
Types of covalent bond

POLAR OR NON POLAR
SINGLE, DOUBLE, TRIPLE, DATIVE
Definitions of:

ELECTRONEGATIVITY
OXIDATION NUMBER
Lewis structures (refer to http://analia-sanchez.net/images/Lewis structures.pptx)

elements
monoatomic ions
ionic compounds
covalent compounds
acids (with oxygen = HClO3  and without oxygen H2S)
polyatomic ions example: (PO43-)
NAMING COMPOUNDS (Examples of these exercises are in the last two bellringers)

FORMULAS FROM NAMES: write the formula of a compound based on the name
NAMES FROM FORMULAS: write the name of a compound based on the formula 
---
 DUE DATE 12/14 12/17 
complete the package pages 28 to 39 (3 ELEMENTS AND COMPOUNDS) Sections 3.1 to 3.8 - I gave the printed version but if you lose it you can print it again from the "CHAPTERS" SECTION YELLOW BOOK 
Complete the LEWIS STRUCTURES EXERCISES  
---
DUE  DATE 12/12 12/13  
COVERED IN CLASS: INTERMOLECULAR FORCES - LEWIS STRUCTURES AND MOLECULAR SHAPES 
---
DUE DATE 11/19 11/20
---
DUE DATE  11/15 11/16

---
DUE DATE  11/13 11/14

---
DUE DATE 11/08-11/09
---
DUE DATE 11/02 11/05 - 
ATOMS TEST AND CULMINATING EXAM
MAKE UP DAY: WEDNESDAY 7/14 AFTER SCHOOL
---
DUE DATE 10/29-10/30
Spiral Notebook Check

Vocabulary 2.3
Notes on Powerpoint 2.3 Atoms  and Atomic Theory PPT
Questions 2.16 to 2.23 page 47-48 
EOCH Q#6 AND #7
Package Nature of Matter 2.5 and 2.6
---
DUE DATE 10/23- 10/24 NEW DUE DATE: 10/29-30

---
DUE DATE 10/18-10/19 NEW DUE DATE: 10/29-30
---
---
FIRST NINE WEEK
---
DUE DATE 10/17-10/18
A VOLATILE HISTORY PART 1 -DISCOVERING THE ELEMENTS
WATCH VIDEO HERE  AND ANSWER (NO QUESTIONS REQUIRED) IN A SEPARATE SHEET OF PAPER
---
DUE DATE 10/11-10-12 MATTER, CHANGES, PROPERTIES AND SEPARATION METHODS TEST
Spiral notebook check must have:

Vocabulary 2.1
Notes on Power Point about matter.
Exercises 2.1 to 2.5 (page 27 of the yellow book online)
End of chapter questions 3 and 8 
Package Nature of Matter 2.1 to 2.4 (inclusive) 
---
DUE DATE  10/08-10/09
SEPARATION METHODS #2 - Chromatography
---
DUE DATE 9/28-29
SEPARATION METHODS #1 Purification of Copper Sulfate. 
---
9/25/18 - CLASSWORK PERIODS 6 AND 8
RESOLVE THE EXERCISES AT THE BOTTOM OF THE PAGE - YOU CAN PRINT THE TABLE AND 

COMPLETE IT BY HAND

TAKE NOTES ON SEPARATION METHODS - INCLUDE DRAWINGS IN YOUR NOTES
---
DUE DATE 9/26 9/27
---
DUE DATE 9/24 9/25
---
DUE DATE 20/9-21/9 - we will have a FREEZING POINT OF NAPHTHALENE LAB that day.
I will check the first lab you did in the lab notebook. (which is explained in this page below). 
Complete all notes for chapter 2-1 
answer questions 2.1 to 2.5 in the book chapter 2
answer questions on the end of chapter #3 and #8 only
If you have any question regarding how to answer any question, contact me BEFORE THE DUE DATE.  
---
DUE DATE 9/17-9/18
Complete notes on the Powerpoint Presentation on Matter up to slide 20
You can find the presentation in the CHAPTERS section CHAPTER 2 POWERPOINT
---
DUE DATE 9/11-9/12
Study for the test on SAFETY - LAB EQUIPMENT - SCI NOT - SIG FIG - MEASUREMENTS
Prepare for Spiral Notebook check
You should have:

SIG FIG NOTES
Measurements #1 notes
Measurements #2 notes
Vocabulary notes CH 2
Bellringers at the end
---
DUE DATE 9/6 9/7
Measurement Lab WORKSHEET (Measuring Exercises)
---
HW DUE DATE 9/4 - 9/5
TAKE NOTES IN YOUR SPIRAL NOTEBOOK ABOUT:

MEASUREMENTS 1 (at least 1 page)
MEASUREMENTS 2 (include examples for each type: distance, mass, volume - grad cylinder and burette, temperature, etc) 
---
HW DUE DATE: 8/24-8/27
Print and complete the SAFETY EXERCISES and the LAB EQUIPMENT worksheet.
QUIZ ON SAFETY AND LAB EQUIPMENT WILL BE DONE IN CLASS. ON 8/24 AND 8/27
 

---
CLASSWORK 8/22/18 
ACTIVITY NUMBER 1
Read the following items in the website: SAFETY RULES, SAFETY SYMBOLS and the 
You will draw and color a safety poster. 
The poster will show 4 different situations (together or separated) of actions that are not allowed to do inside the lab)
It can also be a comic strip with a dialog. BE CREATIVE. Pictures will be randomly google searched. 
Plagiarism is not an option. 
You have to color the poster. 
Black and white work will not be accepted!!!
THIS ACTIVITY SHOULD NOT TAKE MORE THAN 1 HOUR. TURN IN YOUR WORK TO THE SUBSTITUTE TEACHER BEFORE LEAVING THE CLASS. 
ACTIVITY NUMBER 2
This activity will represent the first lab in your lab notebook. you will begin this at school and you can finish that as HOMEWORK.
This activity will be collected next class. 
LEAVE THE FIRST PAGE IN YOUR LAB NOTEBOOK BLANK. 
Cut computer papers in squares of  (2.5 x 2.5 inches). In total you will need A MINIMUM OF 10 papers  . On each of those papers you will  1 draw lab equipment (you can get the information from the POWER POINT PRESENTATION PDF document. LAB EQUIPMENT
Each paper will have only one lab equipment, You will paste the papers in your lab notebook on the left of the page.  DO NOT STAPLE THE PAPERS. Paste them using tape or glue. 
On the right, you will write the name, description and when we use it. 
the following is an example of how it should look like
---
HW DUE DATE: 8/24-8/27
READ CAREFULLY THE COMPLETE SYLLABUS FOR YOUR CLASS. DO NOT PRINT THE WHOLE DOCUMENT.
1) PRINT AND COMPLETE THE SYLLABUS LAST PAGE.
2) PRINT AND COMPLETE THE SAFETY CONTRACT
3) PRINT AND COMPLETE THE MEDIA RELEASE FORM.
4) PRINT AND COMPLETE THE TEXTBOOK RELEASE AGREEMENT for all students who will use the book online and opt out from the printed book. 
4) FILL OUT THE GOOGLE DOCS DOCUMENT THAT APPEARS AT THE BOTTOM OF THE SYLLABUS LAST PAGE.
5) FILL OUT THE  BOOK  "AT HOME" INVENTORY LIST   
(ALL THE ABOVE DOCUMENTS ARE IN THE analia-sanchez.net/documents )
Each of these documents will be awarded with a participation grade.
6) REGISTER FOR THE WEBSITE: https://analia-sanchez.net (Instructions in analia-sanchez.net/documents)
7) SIGN UP FOR REMIND  (Instructions in analia-sanchez.net/documents)
8) Get all needed materials and bring the wish list materials as indicated in the syllabus 4th page
---
---
 IMPORTANT NOTES
DUE BEFORE 9/28 LAB FEES payable only through parent portal with credit card only I need a printed receipt with your name, id # and period for a grade. I WILL LET YOU KNOW WHEN TO PAY. 
The instructions are in the following link
For those parents that need the information we shared in the OPEN HOUSE, below you will find the link for the